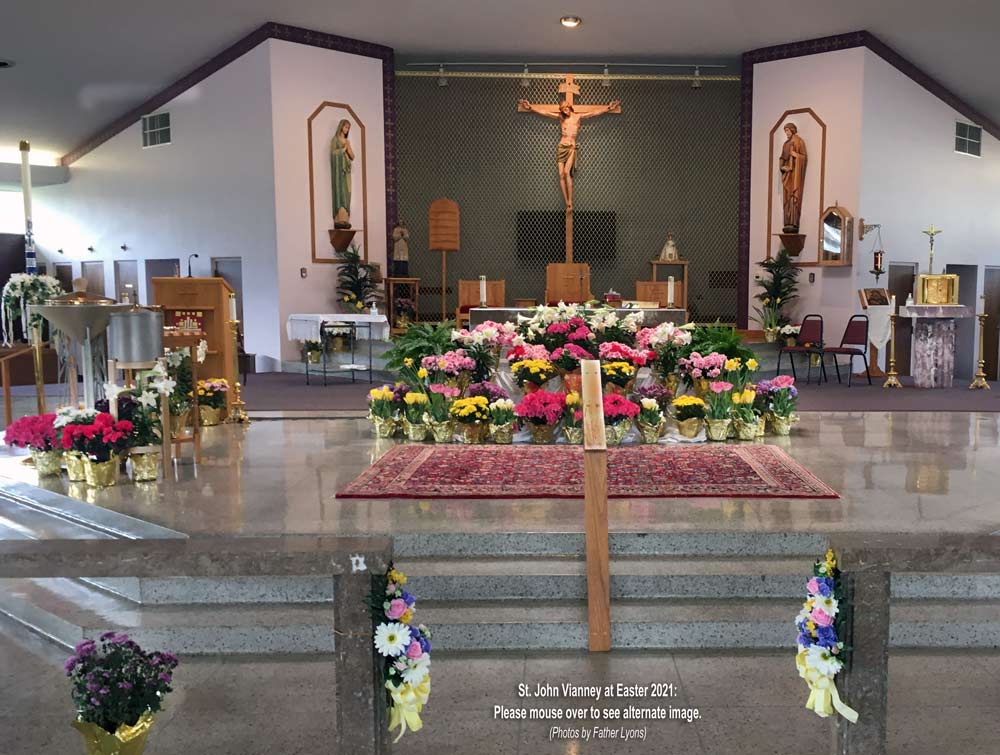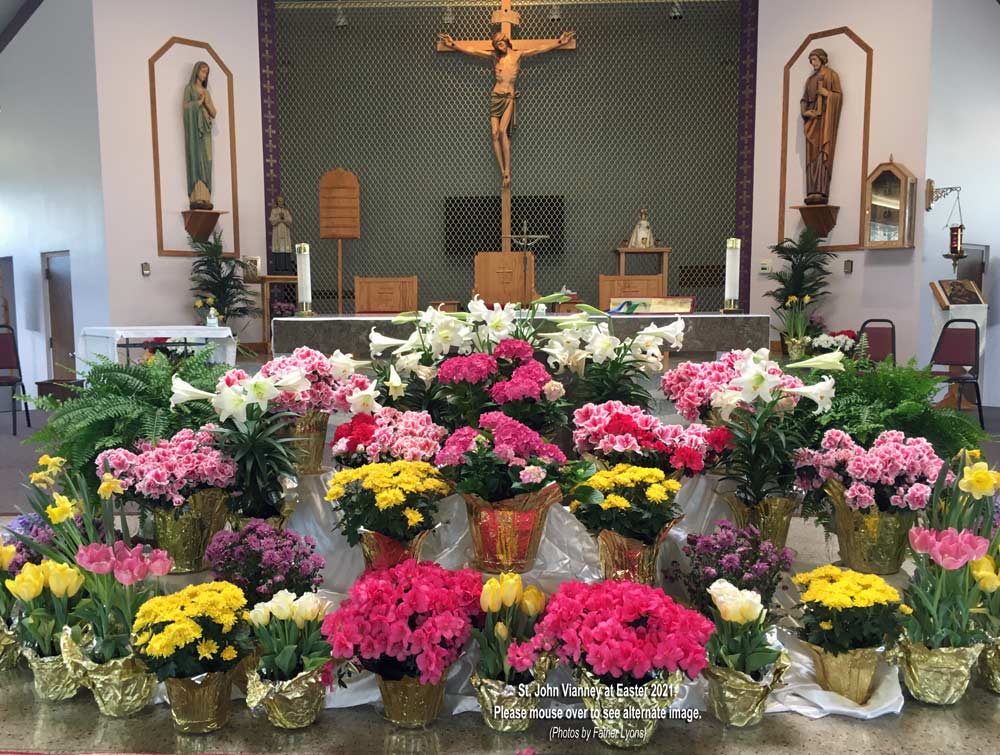 Saint John Vianney Roman Catholic Church is located just off Route 271, about a mile from Route 22 in Cambria County, PA. Our parish does not have a full time pastor, instead we are served by a Sacramental Minister in Residence, Father Peter Lyons, T.O.R. and a Parish Administrator, Deacon Tom Buige.
Father Peter Lyons, our Sacramental Minister, lives in the rectory at St. John Vianney. He is a member of the Third Order Regular Franciscans, Province of the Most Sacred Heart of Jesus, and he teaches at Saint Francis University in Loretto.
Father Lyons' presence means our parish has a full schedule of weekend and daily Masses as well as weekly confessions. Father celebrates the sacraments and is available anytime he is needed. We are grateful to his Franciscan community for sharing him with us. Please call Father at the parish office number (814) 322-4789, if you would need to talk with a priest, or in the event of an emergency, or to schedule a private confession.